Ryan O'Connor
Of Counsel Patent Agent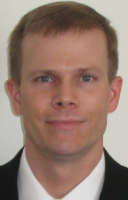 "The best client service (and optimal value) requires tight integration of economic, technical, and legal strategies. All IP actions are fundamentally business decisions."
Ryan P. O'Connor is an experienced patent agent with a B.S. degree from the University of Notre Dame and a Ph.D. degree from the University of Minnesota, both in chemical engineering. Ryan's busy practice includes patent preparation and prosecution, as well as intellectual-property strategy consulting, for chemicals, materials, energy, biotechnology, and business methods, with clients across the United States. Ryan co-founded O'Connor & Company, a patent-prosecution practice, in 2006 and was named Of Counsel (Patent Agent) at Altera Law Group in 2010.
Ryan's practice areas include:
Chemicals: Chemistry, chemical engineering, process engineering, and reaction engineering.
Materials: Semiconductors, photovoltaics, and battery structures.
Energy: Oil and gas refining, renewable energy, cleantech/greentech, and fuel cells.
Biotechnology: Molecular biology, pharmaceuticals, genetic engineering, industrial biotechnology, biorefining, and biocatalysis/fermentation.
Business Methods: Novel methods of doing business.
At Range Fuels, Inc., a renewable-energy company, Ryan has directed IP strategy since 2007 and built, from the ground up, a large portfolio of pending patents and trade secrets. In 2007, Ryan secured the first U.S. patent allowed in the business-methods art via the USPTO's Accelerated Examination program.
Ryan also has many years of R&D experience in the chemicals, energy, and biotechnology industries. In his doctorate thesis, Ryan developed new, environmentally friendly reactor technologies. At the biotech company NatureWorks LLC (Cargill), Ryan developed patent-pending biorefining technologies to turn biomass (such as corn stalks) into renewable plastics, chemicals, and energy. Service to NatureWorks included patent drafting and prosecution for inventions related to biomass fractionation, polymer compositions, catalyst formulations, fermentation optimization, and genetic engineering.
Ryan is registered to practice before the U.S. Patent and Trademark Office (Patent Bar Registration No. 56,693) and is a Certified Patent Practitioner with the National Association of Patent Practitioners.
612.708.5086 office