Our Firm
Introduction: Message from the Founding Partner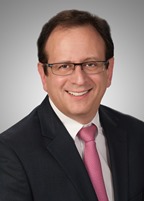 Michael Lasky
Founding Partner
Welcome to the Altera Law Group web site. While we are a law firm specializing in Intellectual Property and related law, we distinguish ourselves from traditional law firm models in many ways.
To emphasize these distinctions, we selected the name ALTERA (Latin for the "alternative") which is specifically not the name of our founders or any prominent attorney in our group. It has helped us attract experienced attorneys from many large firms.
Our goal is to help you maximize the value of your intellectual property resources, whether patent, trademark, trade-secret, copyright or related areas of law, by combining them into an effective strategy. To do this we have a talented group of very experienced attorneys (15 years on average). Unlike most firms, we are not training our attorneys on your projects!
On the patent side, we recognize the importance of advanced technical skills in addition to superior legal skills. Therefore, our firm includes a group of PhD level scientists and engineers who assist our attorneys in turning your technology into solid patent rights. It also allows Altera to provide a significant cost advantage to you.
In trademarks and copyrights, our attorneys have the distinction of significant depth of knowledge in marketing and brand development. We are quick to understand your marking objectives and turn them into strong IP defenses.
Please give our web site a thorough look and feel free to call or email with any questions or comments.
We would very much like your company to become one of our many satisfied clients!
Michael Lasky
Founding Partner