Adrienne O'Connor
Of Counsel Patent Agent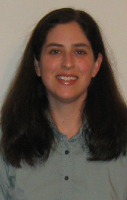 "I really enjoy helping inventors and companies protect their innovations with patents. Good-quality patents can truly help companies compete in their markets."
Adrienne E. O'Connor is a patent agent with a B.S. degree from the Northwestern University and a Ph.D. degree from the University of Minnesota, both in chemical engineering. Adrienne's practice includes patent preparation and prosecution, as well as intellectual-property strategy consulting and management, for chemicals, materials, and devices. In 2006 Adrienne co-founded O'Connor & Company, a patent-prosecution practice, and was named Of Counsel (Patent Agent) at Altera Law Group in 2010.
Adrienne's practice areas include:
Chemicals: Chemistry, chemical engineering, and product engineering.
Materials: Polymer science, polymer processing, rheology, nano-structured materials, adhesives, and coatings.
Energy: Oil and gas refining, fuel cells, and energy efficiency.
Business Methods: Novel methods of doing business.
Adrienne has a strong background in materials engineering and polymer characterization. In her doctorate thesis, Adrienne developed relationships between processing, structure, and properties of block copolymers and adhesives. Her industrial experience includes two years of R&D with Degussa AG, where she investigated effects of formulation and manufacturing variables on the performance of adhesives and sealants. She then served Entegris, Inc. for three years, where she led project efforts to develop new molding compounds and sealing materials for bipolar plates in fuel cells. She supported product development and production for the semiconductor, data storage, fluid handling, life sciences, filtration, and fuel cell product lines, providing input for material selection and processing guidelines for a wide range of molding and extrusion processes.
Adrienne is registered to practice before the U.S. Patent and Trademark Office (Patent Bar Registration No. 56,692).
612.708.5086 office